Hello everyone and welcome back to another Taylor Tuesday blog post where we talk about all things Taylor Guitars. We love this company and the guitars they make. Since they were founded in 1974 they have constantly been breaking new ground not just with the guitars that they build, but also with the way they do business. From their willingness to work with artists across huge musical divides to their ethical ways of doing business like their ebony replanting efforts in Africa.
Now, Taylor is announcing a new deal with Broadcast Music, Inc. BMI is a world leader in music rights management and the company has taken special steps to acknowledge the songwriters who power the popular music industry and write the music we all love. Every time a Nashville based, BMI affiliated new country artists writes a #1 hit, BMI will hold an event to celebrate them in Nashville, to recognize their role in creating the hit. 
So what's Taylors role? Well, they will be providing a reward for the songwriters in the form of a Taylor 210 DLX  with a beautiful sunburst top and a laser-etched BMI logo on the pick guard. The guitars are splendid. Our own content writer here at Heartbreaker has a 210ce DLX he plays himself, and he knows a good guitar when he sees one, after all, he does work for Heartbreaker.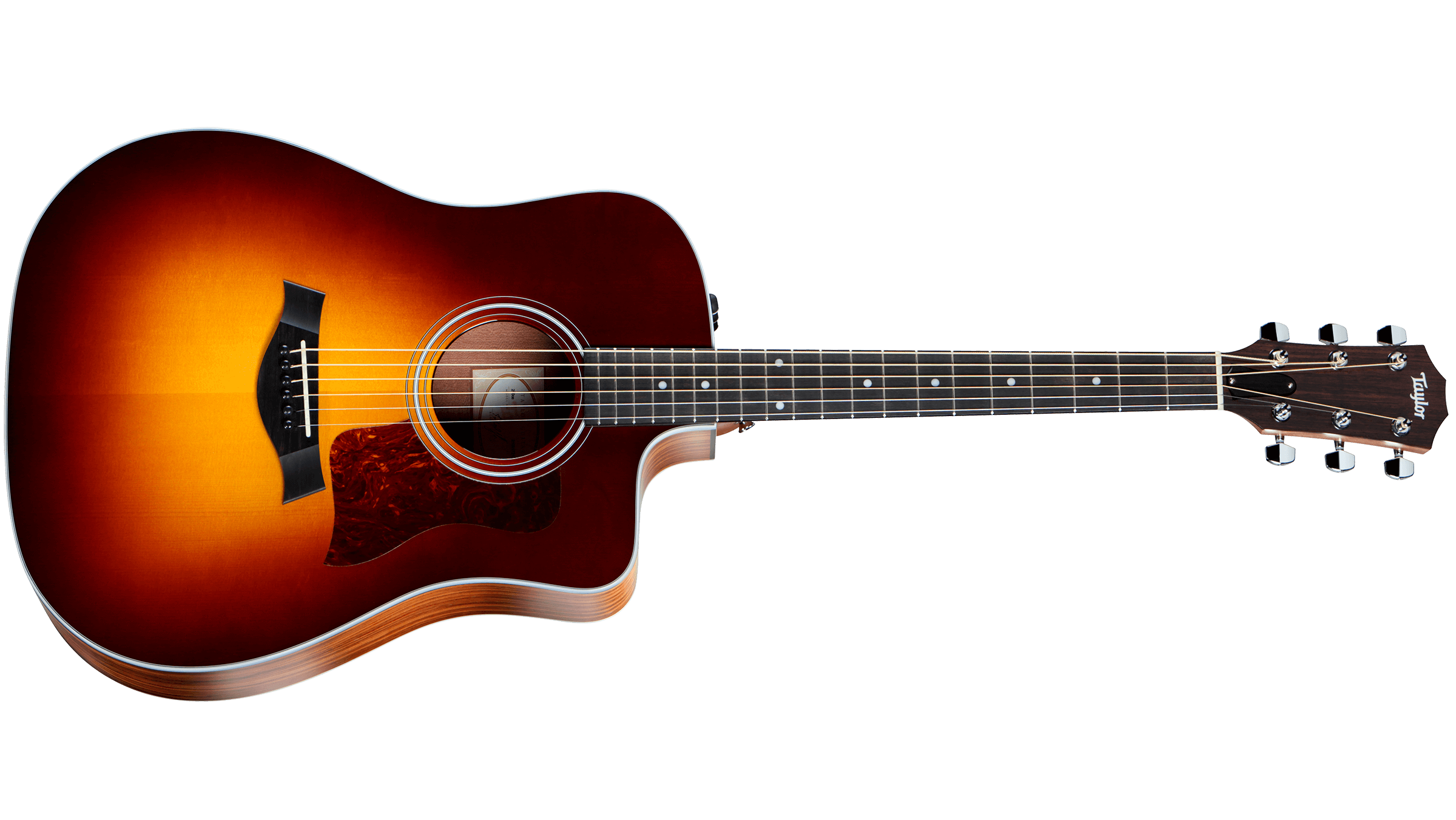 This is why we love doing business with Taylor. They not only value great craftsmanship, and appreciate an amazing guitar, but they also really care about the artists who play them, and listen to and try to understand the needs of their own artists. It really shows in their products, as they just feel like they are built for players. 
So Fall in Love with a Taylor here today at Heartbreaker, the best Taylor Dealer around! To shop our entire selection of Taylor guitars for sale, click the link here!